It's coming much faster than I expected it to...four weeks from today I'll begin the killer summer class in the dental hygiene program - Orofacial Anatomy, Histology, and Embryology. My books arrived, and so did my first patient, although I won't actually work on him until the fall...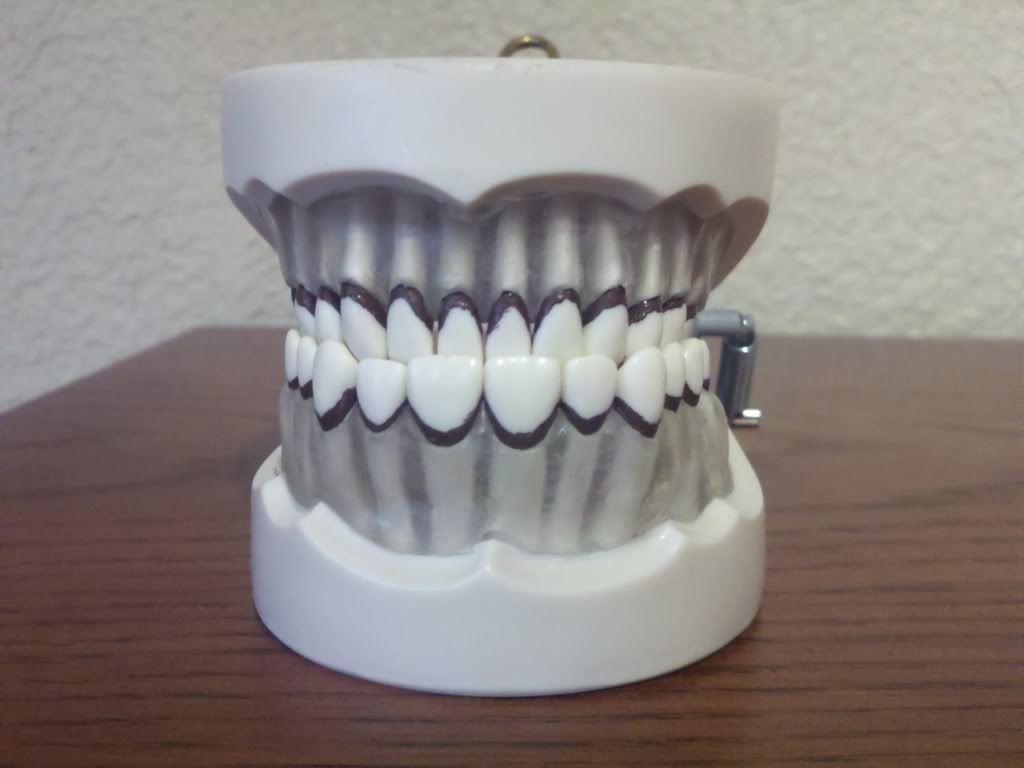 For the record...yes, he is upside down. In my excitement, I snapped the first photo I could and posted it on Facebook, where it was pointed out to me...and where the director of the dental hygiene program saw it. She thought it was hysterical.
I'm excited. I'm terrified. I'm wishing these last four weeks would last forever, and I'm wishing they would hurry by. My life and my schedule will make a radical shift when that first class day rolls around. My family's financial stability will take a leap when I walk across that stage and get my diploma in two years, ready to launch a new career. My first career, really - not just a job, but a lifelong pursuit. I want this so bad.
I'm waiting. I'm praying. I'm hoping. I'm shaking in my boots. I'm ready.