You probably thought this post would never come, didn't you? It's taken me longer that I anticipated, but I hope you'll enjoy this! Let me go ahead and say the pictures did not turn out like I expected. I will try to post better pics later.
Building a prayer journal is really not as intimidating as it sounds. At first, I was overwhelmed by all the options, but it's really pretty simple and takes just a little bit of time. My journal is organized in a way that lets me pray for 30 specific needs in 10 different areas each month. This lets me pray over 300 specific prayers for the most important areas of my life each month!
First, decide on your format. I use a simple notebook - a Moleskine would be perfect for this. I use a simple 5" by 7" notebook. You'll see other ideas in some of the resources I'll post with this, such as using baseball card pages, but I prefer the small notebook because it's portable.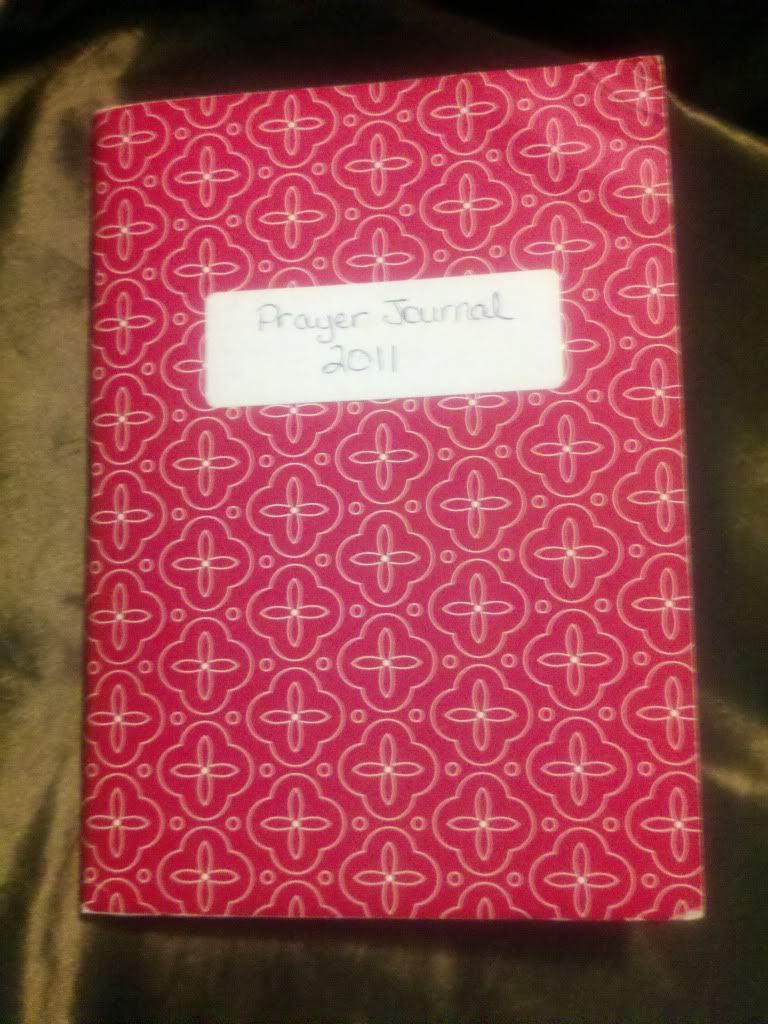 Next, gather your resources and start planning your journal. Begin with this
great post by Lisa Whelchel
, which is the idea that started my prayer journal. List the areas you would like to pray over daily. I went with 10 areas, but you can do more or less. My ten are: my husband, my children, myself, power prayers (taken from Beth Moore's book
Praying God's Word
), family, church, praise, thanksgiving, ministries/personal influence, and America/world. Here's what a page of my journal looks like...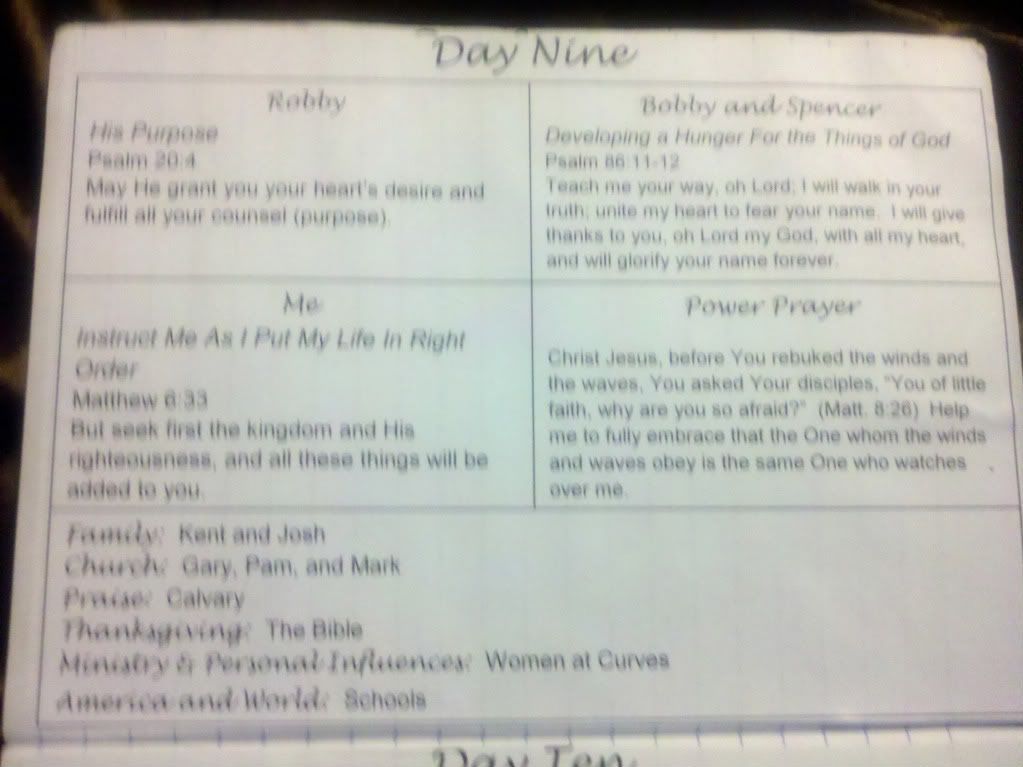 Then you can go into more detail, listing 30 specific areas to pray over for each category. I used the Stormie Omartian books
The Power of a Praying Wife, The Power of a Praying Parent,
and
The Power of a Praying Woman.
I highly, highly recommend these books! They are amazing.
Kat at Inspired to Action
also has great prayer calendars for your husband and kids. Lisa Whelchel had a great list already set up for several of this areas, and I used it to set up my journal. Unfortunately, it seems to have been pulled from her site. I will keep looking, and if I'm able to find it, I will link to it later.
Ready to start? Pick your categories and start listing specific areas for each. Watch for more next week!