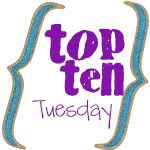 You ask if you have the right classroom, and the kid who answers calls you "ma'am."
You wonder who has more gray hair - you or your professor.
You feel awkward calling your professor "Mr." because he's the same age as you.
While the other students talk about tanning and their weekend plans, you find other moms and discuss breastfeeding and tee ball games.
The students around you put their assignments into their iPads, while you pull out your paper day planner.
You cringe when you write your tuition check.
You have to call tech support to be able to check your student email account.
Your car is older than some of the students on campus.
You realize that when you got married, most of your classmates were in elementary school.
Reality hits when you realize that in just a few years, your own children could be sittting in the same classroom you're in.