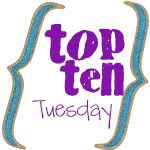 Last-minute, emergency, quick fix...whatever you want to call it, we all need to pull out a quick and easy dinner plan sometimes. If hot dogs, grilled cheese, and canned soup have overstayed their welcome on your menu plan, here are a few easy favorites of my family's...
1. Quesadillas
2. Omlets
* I love both of these because you can use whatever meat and veggies you have to whip up a healthy, easy meal! They're also great if you have picky eaters because you can customize them so much.
3. Soup from the freezer (My favorite soup to freeze is my taco soup - I always make a double batch and freeze one.)
4. Breakfast
5. Fried raviolli
6. English muffin pizzas
7. Stuffed chicken breast (I buy these at our local grocery store when they go on sale for $1 each. Small kids can split one, so this is a very budget friendly meal. There are lots of options like chicken kiev, chicken cordon bleu, and buffalo style chicken.)
8.
Mexican hamburger casserole
9. Chicken and pasta (I use individually frozen, boneless, skinless chicken breasts and Philadelphia Cooking Creme.)
10. Taco salad (No meat? We love chili beans and Spanish rice.)