I love the upbeat prompts for this week's Working Mommy Wednesday...
#1. This week, I've been blessed by...
#2. My best physical feature is...
The past couple of weeks have been a roller coaster. On April 1, we received work that my husband's 88 year old grandfather would probably not live more than two days. On April 2, I received my long awaited acceptance letter to dental hygiene school, and on April 3, Robby's grandfather went home. I missed an entire week of work as we made the 13 hour drive to Missouri and back for the funeral.
When I got back to work on Saturday, this is what I found...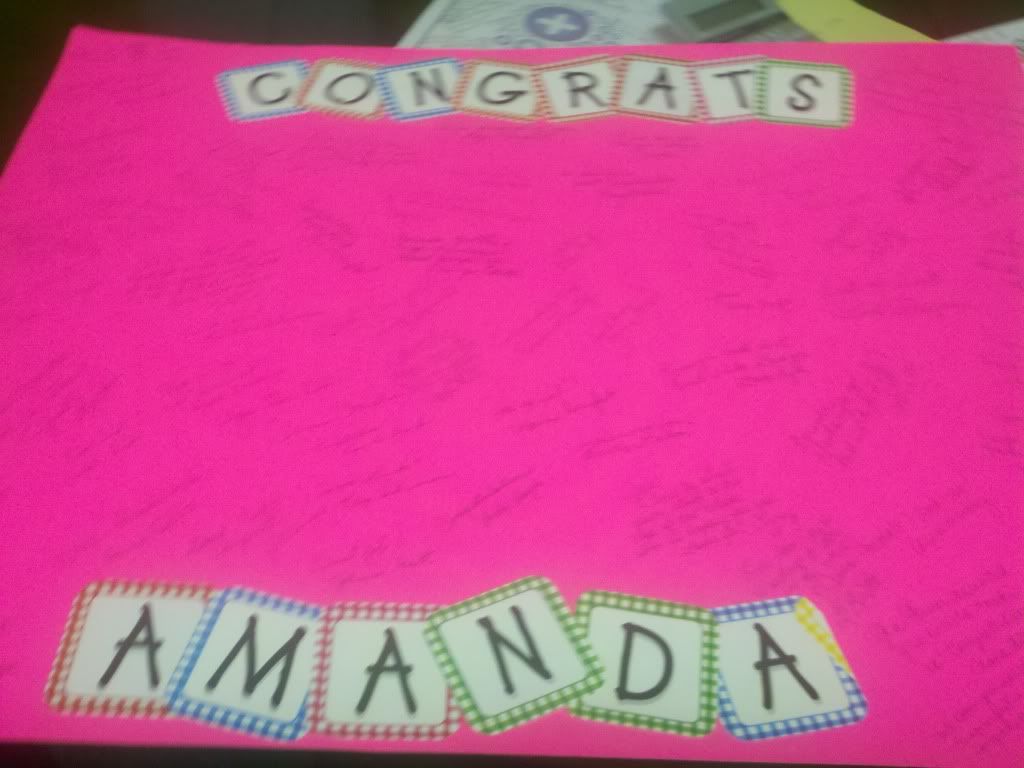 The members, and my coworkers, at my gym are truly amazing. They have been my cheerleaders as I struggled with the decision of whether or not to back to school, dealt with the reality of going back to school at age 30, and the four month wait between turning in my application and getting my acceptance letter. Now, they are celebrating with me. I already have people volunteering to be my patients when I start clinicals, and I have the promises of many (much needed) prayers while I attempt to balance everything. These women are awesome, and they are all a huge blessing to me!