I recently posted this, and it fits so perfectly with the theme of this week's writing assignments, I had to link to it...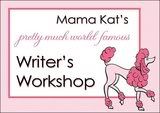 I'm so excited to be linking up with
Walk With Him Wednesday
for the first time! The theme this week goes hand in hand with the theme for
Working Mom Wednesday
, so I'm linking up to both...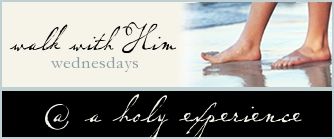 This year has been challenging, to say the least. I returned to college in January, ten years after quitting. Juggling work, college, family, home and church events has been pretty tough. We've had major changes at work - great, much needed changes, but even good changes can bring stress. In addition to that, I've been dealing with a pretty terrible situation with my parents. I haven't shared a lot about it until now, because it's just so personal and so difficult. Their marriage has been on the rocks for quite some time, but this year it hit rock bottom...it hit below rock bottom, if that's possible. I found out that my mother had been lying to me for months, and I found out that she had become addicted to some of her prescription medications. There are other details, too, that are just too personal to share. It all came to light just before Thanksgiving, and needless to say, it has put a huge strain on our relationship. Our family is still recovering from the shock of what happened, and my parents are struggling to begin picking up the pieces of their lives and marriage, hoping they can still salvage it.
Despite it's challenges, 2010 has been a good year. I cannot express how blessed I truly am. So what do I want in 2011? What are my goals, my words, my themes for the year ahead?
Peace
If I'm accepted into dental hygiene school, I'll start in July, and life is really going to get interesting. I'll be just shy of a full-time student, working just shy of full-time, and heading up our church's children's ministry, as I've done for almost four years now. I will need God's peace! Our family also desperately needs his peace right now.
Healing
Healing for my parents' marriage and for my relationship with my mom...we've taken the first steps, I think. We talked, really talked, on Christmas Eve for the first time since all this blew up. It's going to be a long, slow process, though, and it will take a lot of time to build up the trust that was lost.
Nothing surprises God.
Nothing. He knows every detail I'll face, and He'll be there to help me.
God is faithful.
If there is one thing I've learned throughout my life, it's that God is faithful. He's never let me go, and He's never let my family go. He's brought us through so much already, and I know He will bring us through whatever challenges and joys lie ahead in the new year.
This weekend, I'm going to blog more about my more specific goals for the new year, and I'll do a recap of my goals for this year and how well I did in reaching them.